UX Designer
Your website or app must be intuitive to use and simple to understand. You need to direct your users to the important information and encourage them to take action and engage your business. The simplest and most elegant user experience solutions are born from a whole lotta work.
Your UX designer will not only help you identify the target personas engaging with your site or app, they will research how to speak to them concisely and directly. They will carefully structure your product to maximise conversions and return visits.
User flows
Wireframes
Persona creation
Site architecture
Page layout
Onboarding process
User research
User testing
Animator
Animation brings your project to life and instantly draws the eye of the viewer. It adds movement and vibrance to websites and presentations alike. Animations can be used in video to quickly communicate complex content in an easily digestible way.
Your animator can help you to come up with the concept and style of your animations and illustrations, making sure they match your brand and speak directly to your target audience. They add polish to a project to create that shareable and memorable element.
Explainer videos
2D/3D animation
Kinetic typography
Title design
Character animation
Frame-by-frame
Vector animation
Storyboard design
GIF animation
Isometric animation
Animated transitions
Video Producer
Video is the fastest growing and most engaging content on the web. Get your message across in a concise way that simultaneously conveys your brand identity while honing in on specific product details.
Your video producer will help manage your video content from concept right through to publishing time. Getting experts in for scripting and storyboarding makes all the difference when it comes to the shoot and the final outcome.
Sound design
Cinematography
Video editing
Grading
Storyboarding
Directing
Concept development
Production management
Web Developer
Building your website or app the right way means simple processes, quick loading times and a future-proof product. You need to ensure that your thoughtful designs are converted into smooth functioning products that will stand the test of time.
Your web developer will help you make the right decisions about your tech from the beginning. They will ensure the end result works seamlessly on all the browsers and devices your audience might use.
Web development
App development
Web maintenance
Data management
CMS management
Browser testing
Bug squashing
Platform testing
Code review
Hosting
Graphic Designer
Good graphic design is the difference between the brand you know and the brand that you don't even recognise. Consistently presenting your brand language and identity helps to build awareness and loyalty from your target audience.
Your graphic designer can help you with every part of your visual identity. Anything from logo design and a brand style guide, right through to print and digital marketing collateral. You will get consistent, high-quality visuals that call out to your audience.
Logo design
Brand style guide
Icon design
Print collateral
Signage
Stationary
Digital marketing
Photo manipulation
Illustration
UI Designer
User interface design turns a good idea into a work of art. A well-designed website or app not only looks beautiful but seamlessly guides a user through the experience. Paying careful attention to interface design will make your product memorable and maximise your conversions.
Your UI designer makes your product look great across all devices. They will make sure your brand is consistently represented and that the right graphic elements help to engage your audience and direct them to action.
Interaction design
Brand application
Conceptual design
Dev-friendly design
Visual guidelines
Responsive design
Iconography
Visual prototyping
Project Manager
Good planning and careful project management ensures your project is delivered on time and within budget. Clear communication with all stakeholders is key to making sure the final outcome achieves the best possible results.
Your project manager knows everything there is to know about your creative team and the information they need to get the job done right. Your project manager will help you keep everything in order so you know exactly what you're getting and when you'll get it.
Timeline setting
Deadline meeting
Task allocation
Time management
Team management
Communications
File management
Business application
Copywriter
Say the right thing at the right time and you can captivate any audience. Good copywriting lets you connect with your audience and lets your audience feel comfortable when engaging with your business.
Your copywriter can help you find the right words for all of your print and digital collateral. Avoid unnecessary jargon, keep things concise and direct, and express your company's identity with a tone that speaks directly to your target audience.
Scripting
Blog creation
Article creation
Website copy
App copy
Email marketing
Survey creation
Press releases
Use Case
: Choose Wealth Financial Group
Starter Team
A small but complementary digital team can keep you moving forward without any high-risk hires. We worked with Choose Wealth on a complete rebrand and introduced them to the world of social media marketing.
Starter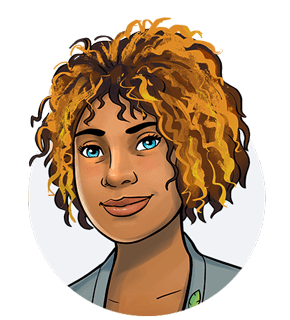 Graphic Designer
8 hrs
90 hrs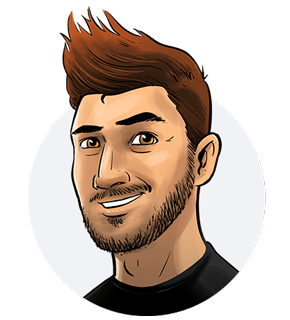 UI Designer
8 hrs
90 hrs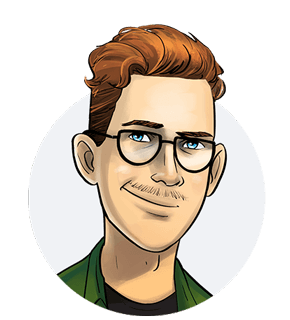 Web Developer
12 hrs
90 hrs
$2,520
/ month
Hire this team
Branding
Updating the Choose Wealth brand and identity
We gave Choose Wealth a full face lift to match their new aspirations - a fresh logo, website, and brand language and style guides.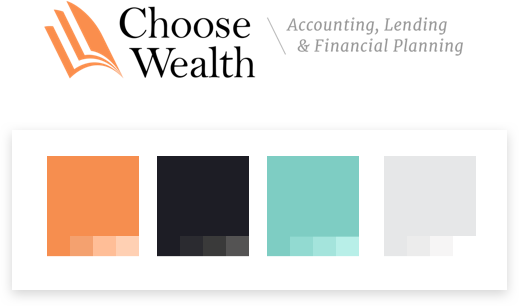 Stationery
Design of branded print and digital stationery
A new look means new business cards. And new letterheads, new email signatures, and new envelopes. Out with the old, in with the new branding.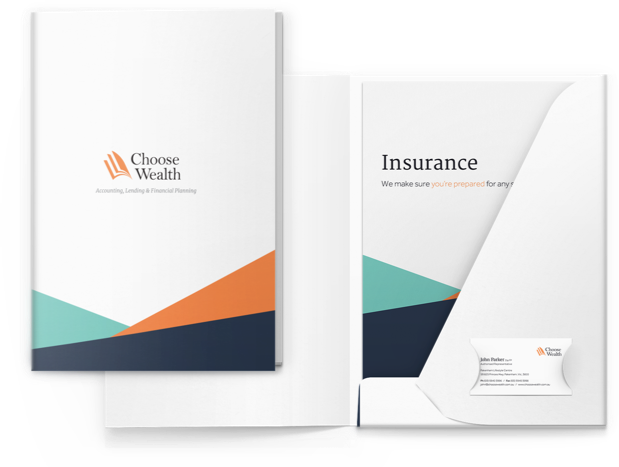 Website
Design and development of a slick new website
A customer-centered design, focused on converting views into inquiries with an easy-to-use interface and emotive imagery.
Marketing Collateral
Production of marketing brochures, signage and animations
We designed branded, informative and direct content to pique interest in the Choose Wealth brand and fuel their revamped marketing strategy.